This blog is written with honesty & integrity
Interested in working with me email me @ DearCreatives at g mail dot com PR friendly. Reviews, Hosting Giveaways, Sharing your Etsy shop, Guest posting…….
Find out more on the
about page!
Featured Here too!
International Delight
Skinny Girl
Deco Arts
Craft Gawker
Voice Boks Top 50 Crafts Sites 2013
Candace Creations
Pandoras-Craftbox
Garden of Beauty
Eye Heart Mondays & more!
New Art Portfolio & Journal
Former art journal
Art & Photography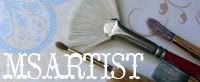 Visit my art, photography & journaling blog too if you like
blog button
s & grab code