Are you ready to think about back to school? We have a list of back to school supplies. Before you get started on your must-have list for high school, see what you have on hand that can be used. Sammie is cleaning her closet, and taking stock of school supplies she has leftover from last year. And then it's time to go shopping for high school supplies. We love doing ours online. Nix the crowds, the stuff you don't need and nail your back to school list!
A few years ago I made this back to school checklist to help with shopping. Must-Have School Checklist. This free printable has 4 pages, the last page you can fill in. Be sure to grab the free printable if you need a checklist. Be sure to grab it, it's free.
Back to School Supplies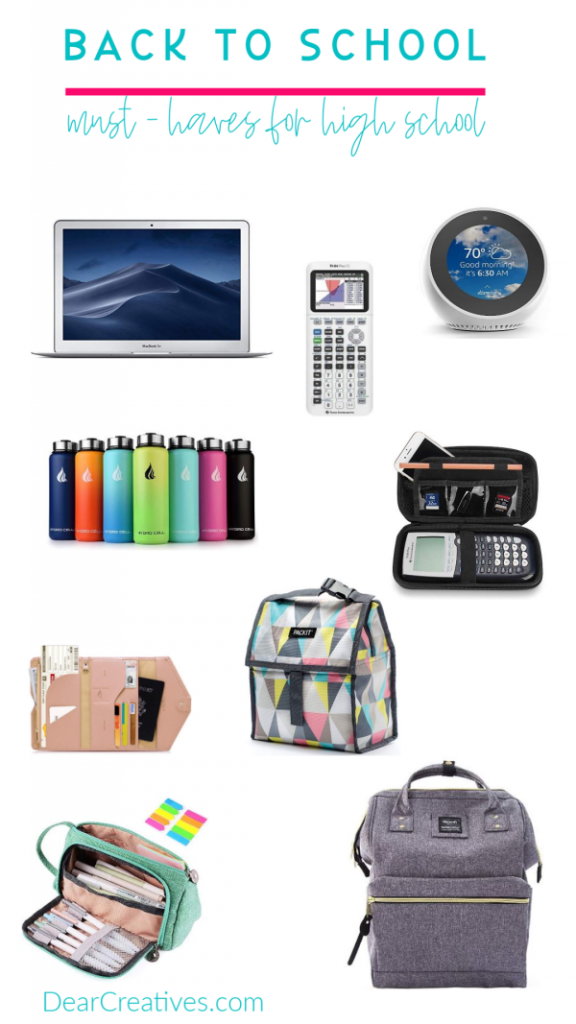 Are you asking, "What supplies do you need for high school?"
High School Supplies
An alarm clock that isn't your mom! Sam love's her Echo Spot – Smart alarm clock or Echo Dot helps you check the weather for dressing, choose a nice wake-up alarm and is super helpful (bonus, it plays music)
Laptop computer. Everything is done remotely, and online for high school. From homework to pop quizzes… Even if you use your parent's desktop or have a laptop you use, be sure to have flash drives for your work.
A big capacity pencil case. (available in 3 colors) Or make your own pencil case with these 20 DIY Pencil Cases.
Scientific Calculator for math, sciences and it's programmable. Our favorite is this Scientific Calculator, which includes graphing. The TI-84 Plus CE is approved for use on the following exams: PSAT*, SAT*, and ACT* college entrance exams. AP* Exams that allow or require a graphing calculator. Approved for use on the IB exam.
Pro Hard Case for your scientific calculator. You invested in your calculator, do not let it get crushed! Just crush your school year!
Multi-Purpose Wallet (for driver's license, travel…) Perfect for senior year, trips to check out colleges, and off to college.
A stylish, waterproof backpack. This one comes in 37 colors and color combos. Or this type of backpack with USB port for school and travel.
Water bottle for in class and for sports. Our favorite is the Thermo Flask keeps water cold and hot stuff hot,

18/8 food-grade stainless steel

Another good brand is the Hydro Cell both styles of water bottles come in various colors and sizes.
Freezable Lunch Bags (Especially if your teen will have sports, music or other after school activities. Snacks, lunch items…stay cold.) Wipes clean easily and reusable.
Cool, Slim Ice Packs – ice, ice baby! and Reusable lunch and snack bags. (Stay tuned for our post for organizing lunch stuff and best products for packing lunches!)
7-12th grade School Supplies
Start the School Year off Right! Tips for Back to School Let us help you make the first years of middle school and high school year easier. If you have kids heading to middle or high school for the first time here is where we are sharing tips for what school supplies such as cute floral binder clips, binders
, college ruled paper
, pens
, high lighters
, notebooks
and other supplies you'll need for high school, and what you don't need the first year. Plus our top picks.
What back to school supplies should I get?
We found these helpful resources
Looking for more back to school supplies?
See this list filled with ideas for the best supplies brown-bagging it!
Do you have other kids going back to school? We covered all the bases in this list for back to school supplies for your back to school shopping.

Related posts you might enjoy;
Back to School Ideas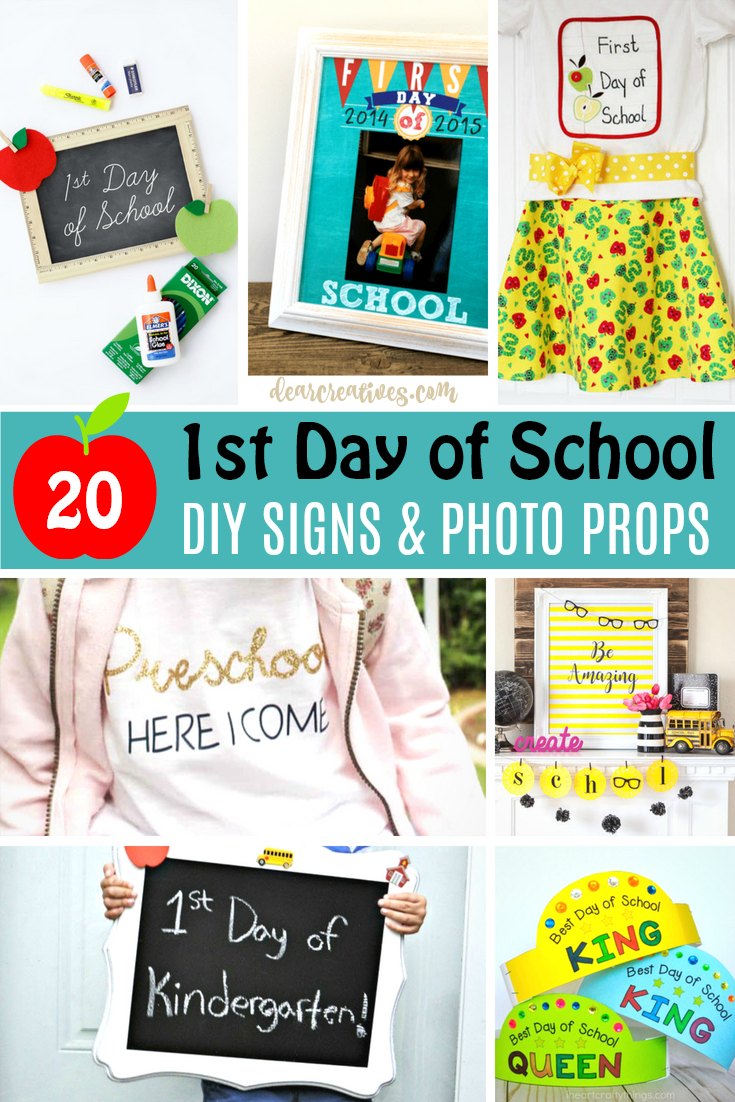 What grade are your kids going into? (Sammie is a senior this year!) Stocking up on tissues
right now!