Get ready for Prime Days Early Access sale! Find the Best Kitchen Deals, Best Home Deals, and Best Gift Deals during the Prime-Early-Access-Sale.
Do you need kitchen tools, small appliances for the kitchen, bakeware…? Or things for the home? Or are you starting to shop for the holidays? Listen up! – Start shopping early! You don't want to miss this 2-Day Amazon Sales Event!
Affiliate links may be included in the post. By clicking the links for qualifying purchases we earn a small commission. This is at no additional cost to you.
Get gifts for the holidays, get your home ready for the holidays or just get things you need! Shop this sale! There is something for everyone. Below are 5 easy tips to help you navigate this Prime Day(s) sale.
Tips for shopping the Prime Early Access Sale
Prime Early Access Sale!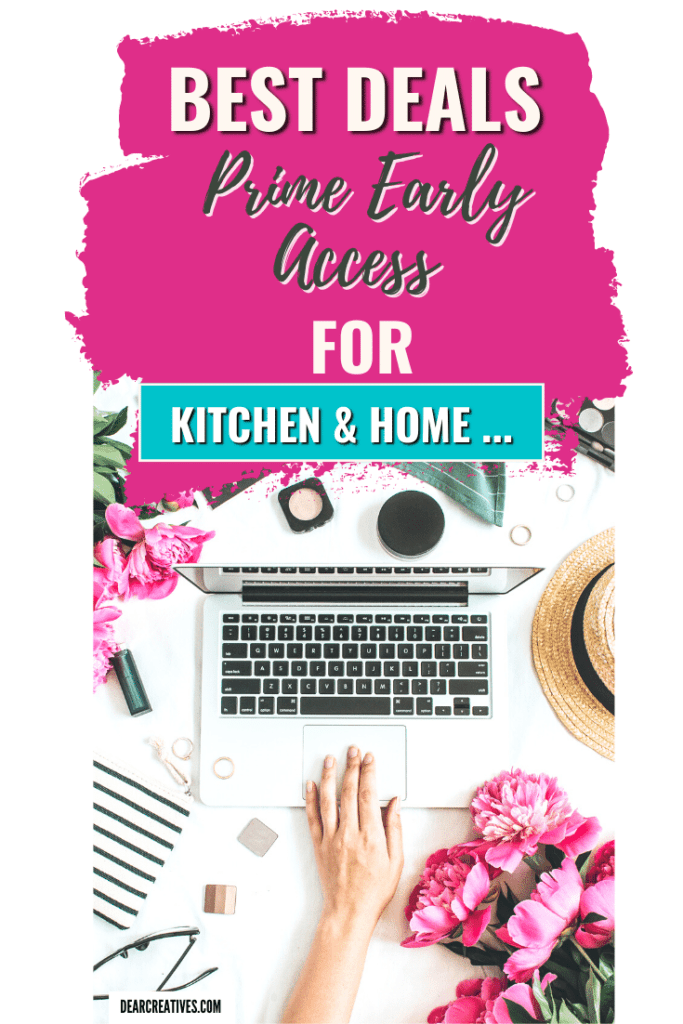 #1 You need to be a member to shop the sale! Get the Free 30-Day Trail!
All you need to do to take advantage of this big sales event is be a Prime member. If you aren't an Amazon Prime member yet. Join Amazon Prime Start Free Trial Now. OR get the Prime Student 6-Month Trial. Get other perks too. Such as free 2-day shipping. Get perks like free Prime movies and television shows…
Below I have a list of where to shop if you are looking for specific items, along with where to shop for the two-day sale on Amazon.
Be prepared with a list of what you are looking for. It's easy to forget something you need or get distracted while shopping.
Give yourself a budget for what you want to spend at the sale.
Set up alerts for when the item(s) you want to go live! (Do this on Amazon under settings, and notifications).
Some items may be limited-time offers! Take advantage of that price before it expires!
Best Deals Right Now
This is a two-day sale that is perfect for getting what you need, getting things for the home, or getting gifts to give!
Kitchenware Deals
Best Deals For Small Kitchen Appliances
Remember to shop these deals between Oct. 11 -12! Pop over and add them to your alerts to get notified when they go live! I am already starting to see a few daily deals that have great savings too.
Bakeware and Baking Supplies – Best Deals
Best Deals For The Home
Best Gifts
Where To Find The Prime Early Access Deals?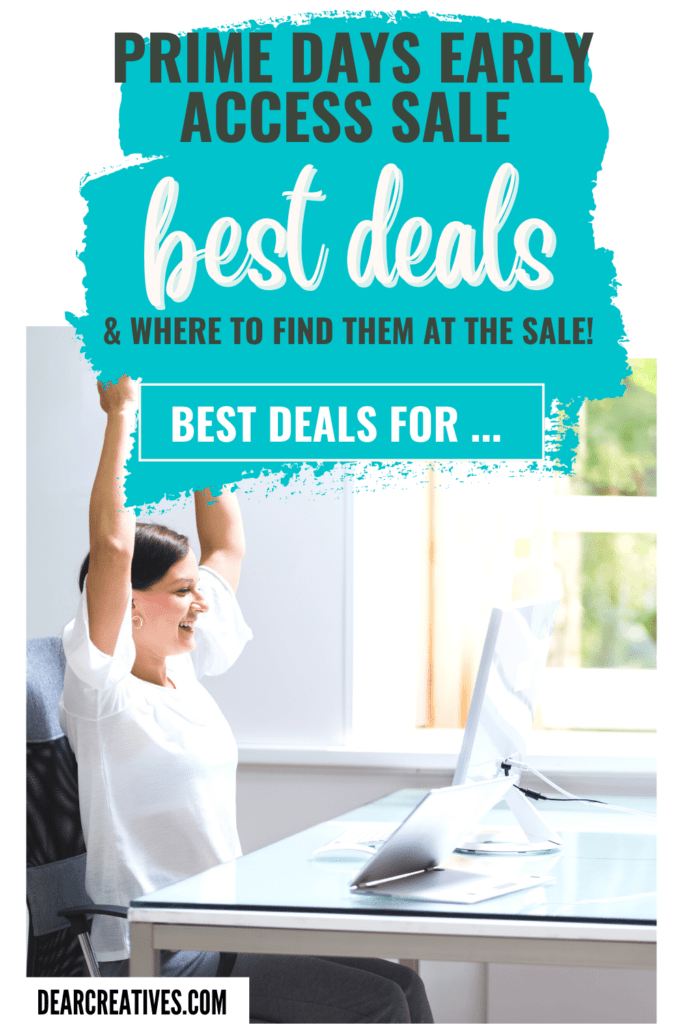 What will you be shopping for during this big 2-day event on Amazon?
I'll be shopping for things on sale for gifts, the home, kitchen, camera, and tech stuff. If you are looking for something feel free to tag me on Twitter or Instagram @DearCreatives or message me on Facebook. Being an Amazon affiliate I have access to insider info. PS Let me know what you purchased at a great price!
Happy Shopping!