Who is ready to make Christmas gifts? We have a list of DIY Christmas gifts. Plus, where to find even more ideas of things to make for the holidays.
Are you ready to get started making gifts for the holidays? Are you looking for ways you can have a handmade Christmas? Or find budget-friendly gift ideas for gift giving?
I love making handmade gifts to give my family and friends. Do you?
Make Handmade Christmas Gifts
You may think it's early but, Christmas is in 76 days and counting down.
For crafters and makers, making gifts for the holidays starts early. Some start as early as Christmas in July. (Especially if you have a big family, like me.)
Really being ready for gift giving during these uncertain times you probably should start thinking about the Christmas season a little earlier anyway.
Why? To have time to make Christmas gifts, buy gift certificates, or purchase handmade Christmas gifts, and then wrap it all up to make sure it's mailed to loved ones. Which ensures the gifts are getting there on time.
DIY Christmas Gifts
DIY Christmas Gift Ideas
You can find so many gifts to make on Creativebug and right now they are having a special 3 months for $5! What?! This is such a deal. Includes patterns, written instructions, and video tutorials. You can even get a free trial but, the deal is better right now! Plus, you can search for free tutorials too!
I know I'm taking advantage of this. What about you?
Sign up and using the site is easy! Once, signed in, login then download and or print pattern, grab your supplies, watch the online crafting class (video), and make the project. What will you make first?
More Places to find Christmas crafts and Christmas patterns
My favorite places to look for Christmas crafts and patterns to make are on Creativebug, Craftsy, and Etsy. I promise to share what I'm making with you soon! I also look for patterns, supplies, and make lists on Amazon.
Don't forget you can search for all our crafts, DIY, and our free projects (from the navbar or search box) to find even more ideas for making gifts for the holidays.
Either way, I hope you find a few gifts to make and give to people on your list.
Happy holiday planning, crafting and making!
New here? Be sure to Subscribe.
Pin it for Later
Looking for ideas for the holidays?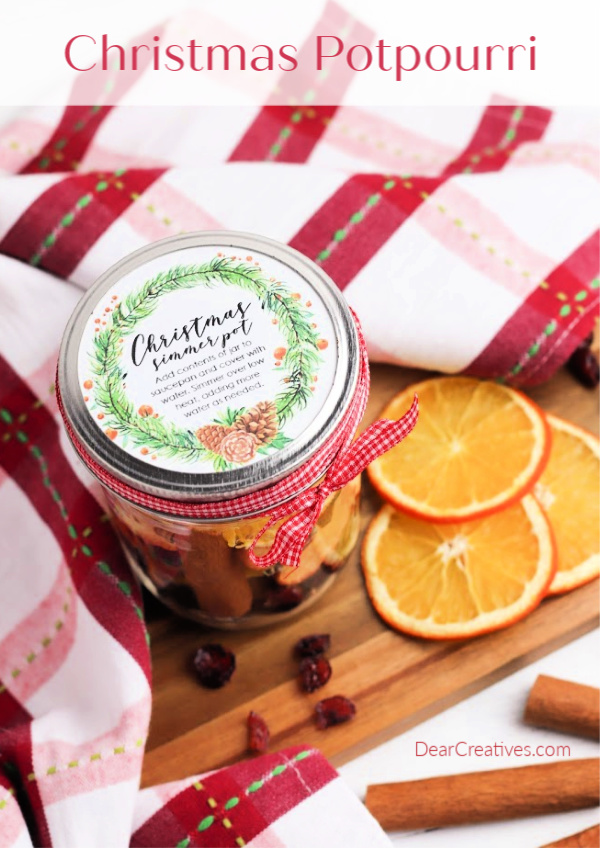 Christmas Printables Gift checklists, Christmas organizers, calendars, and more.
See all our Gift Ideas
Christmas Craft ideas – Find more Christmas craft projects like these related projects;

Mini Gift Baskets Ornaments I made this DIY one year for gifts for the grandkids, and they loved them! These ornaments are great homemade gifts for the kids.

25 Days of Christmas Crafts This is a free printable calendar of ideas for your holidays. Included are links to each Christmas craft project. Have fun with your kids during the holiday season with these ideas.

What would Christmas be without Rudolph the Red Nose Reindeer? Why not make a few felt Reindeer Ornaments for your Christmas tree with our free reindeer template, step by step directions, and this Reindeer Ornament.