Are you looking for inspirational books? Use this book list of inspirational books for women. Read about inspiring women, get motivation and be empowered. It doesn't have to be International Women's Day or Women's History Month to be inspired by women. But, yeah for both. Read about successful women today or women in history!
Inspirational Books for Women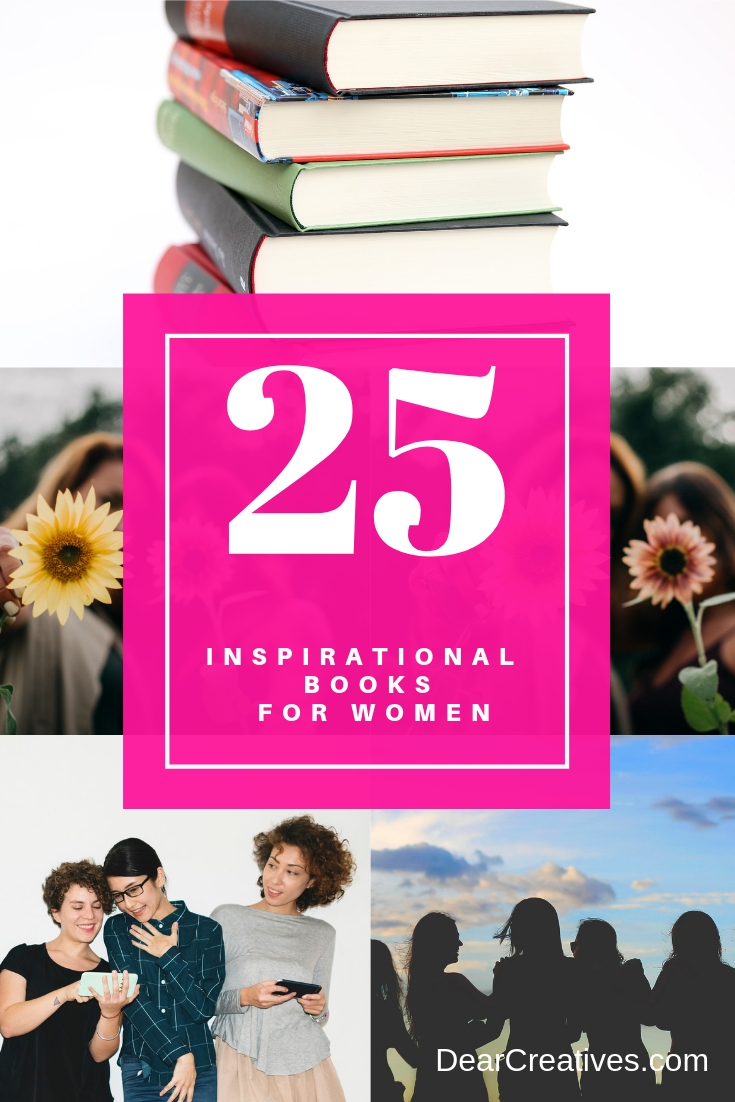 I am all for reading for fun and entertainment. But, I also enjoy reading books that are biographies or tell us a back story of the importance of famous women, women's contributions to our world and women in history. Are you ready to be inspired or read an inspiring book about a powerful woman or women? Or grab a book to read with your teenage daughter's or grand daughters? (and even sons)
What is on your reading list? Have you read any of these books on this book list already? Which ones and how did you like them? Continue the conversation on social media @dearcreatives #currentlyreading #onmybooklist #inspiringwomen If you follow me on Instagram you can see what I am currently reading.
Books every woman should read
Inspiring Women
Breaking the ceiling for women in the legal world has been Ruth Bader Ginsburg. With a movie about her life On The Basis of Sex
or through these books you can see the impact she made in the justice system and for women.
Notorious RGB The life and times of Ruth Bader Ginsburg
The Unstoppable Ruth Bader Ginsburg
Becoming Michelle Obama is the inspiring memoir of the former first lady.
200 Women: Who Will Change The Way You See The World This book was inspired by our idea to persuade two hundred women in different parts of the world – whether they be rich or poor, black or white, educated or uneducated, famous or unknown – to sit or stand in front of a plain sheet of fabric and to be photographed and filmed while answering five fundamental questions. What really matters to you? What brings you happiness? What do you regard as the lowest depth of misery? What would you change if you could? Which single word do you most identify with?
Books about women's empowerment, women's history, motivational books for women and inspiring women
Inspiring books for teenage girls
These are books to read that are perfect for teenage girls, preteen girls and girls to learn about inspiring women in history. Depending on your teenage girls ages some of the books on the first reading list may be of interest to them.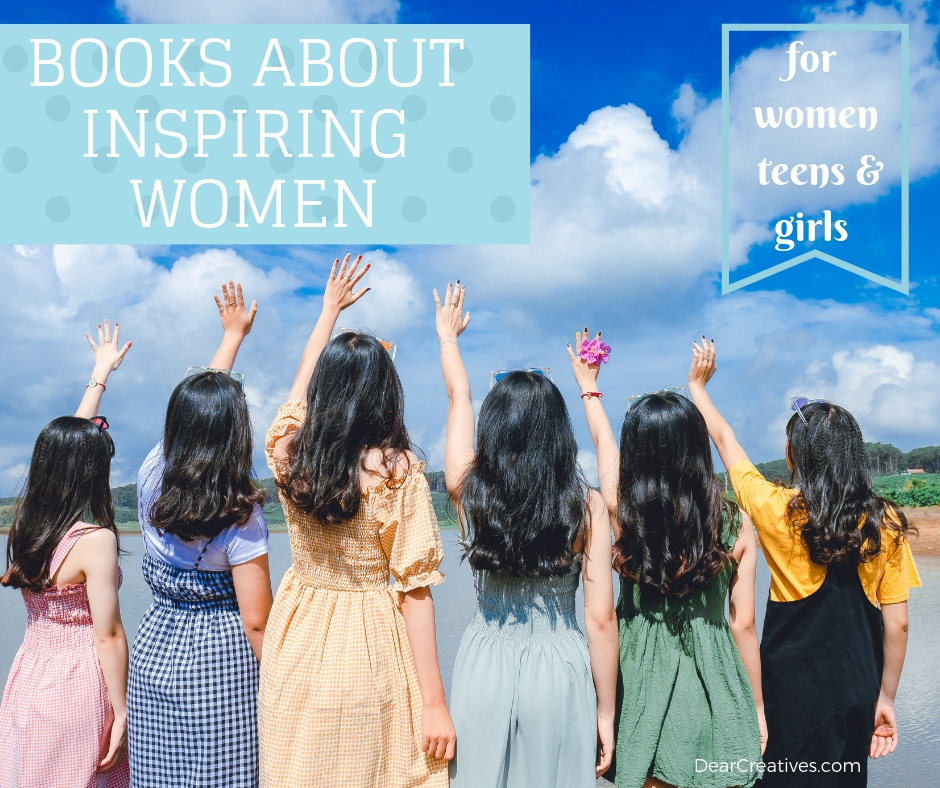 Books for Women's History Month
100 Women Who Made History Remarkable Women Who Shaped Our World. Celebrate centuries of brave and brilliant women with this visual guide that takes kids on a tour of the past and uncovers the stories of the women and girls who have shaped the modern world.
Women in Science A charmingly illustrated and educational book, New York Times best seller Women in Science highlights the contributions of fifty notable women to the fields of science, technology, engineering, and mathematics (STEM) from the ancient to the modern world.
Girls Think of Everything In kitchens and living rooms, in garages and labs and basements, even in converted chicken coops, women and girls have invented ingenious innovations that have made our lives simpler and better.
HerStory Celebrate fifty inspiring and powerful women who changed the world and left their mark in this lavishly illustrated biography compilation that's perfect for fans of Good Night Stories for Rebel Girls and She Persisted.
I can't wait to share my current book's review and a booklist coming up for the best boss girls, creative bosses and small business owners. Be sure to subscribe so you don't miss out!
Be sure to bookmark your calendars for NASA's historic all female space walk on March 29, 2019.
Find out more about Women's History Month
New here? Be sure to subscribe
Pin it for later
What book or novel you read recently?