Today we are sharing 14+ fruit infused water recipes. Do you have to challenge yourself to drink plain water? Grab a recipe and try fruit-infused water! These drink recipes are good for any time of year. You can also use these ideas for drinks for brunch, graduations, and summer drinks.
You will love how pretty these fruit water ideas look, and how tasty they are. It's always nice to serve water in addition to other drinks when having get-togethers and celebrations.
Fruit Infused Water

Do you get bored drinking water? Try any of these fruit infused water drinks.
How much water should we be drinking daily?
To be healthy you should be drinking 8 – 8-ounce glasses of water per day. *reference
Did you know that you can drink too much water?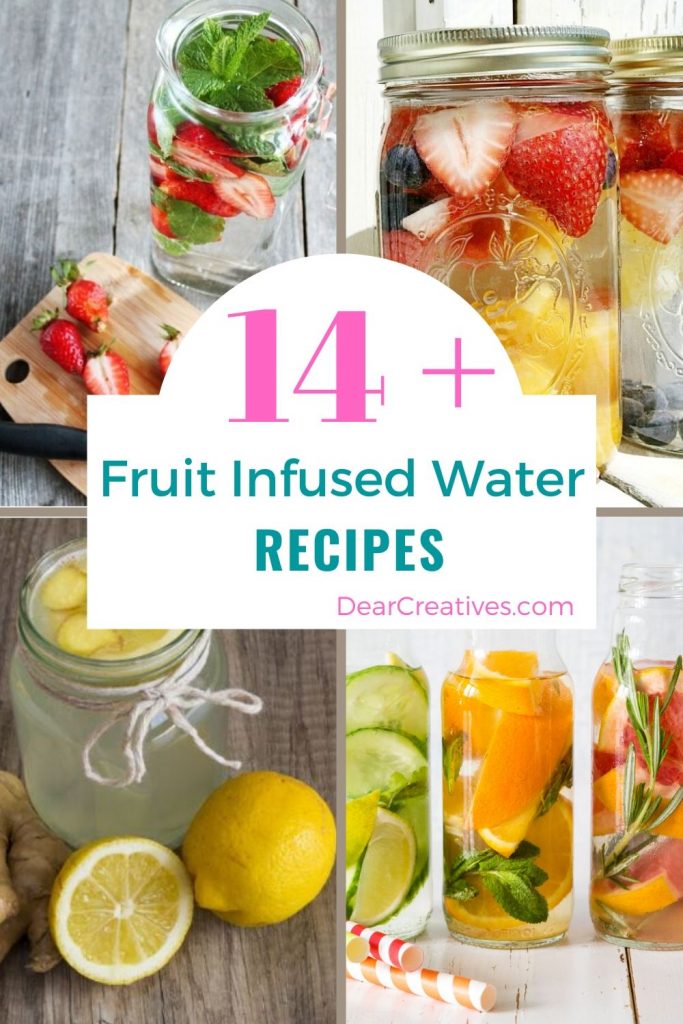 Fruit Infused Water Recipes
Are you looking for a water bottle for infusions to use at home? This glass tea/coffee/fruit infused water bottle
. It is all temperature so you can even use it for hot beverages and infusions in the winter.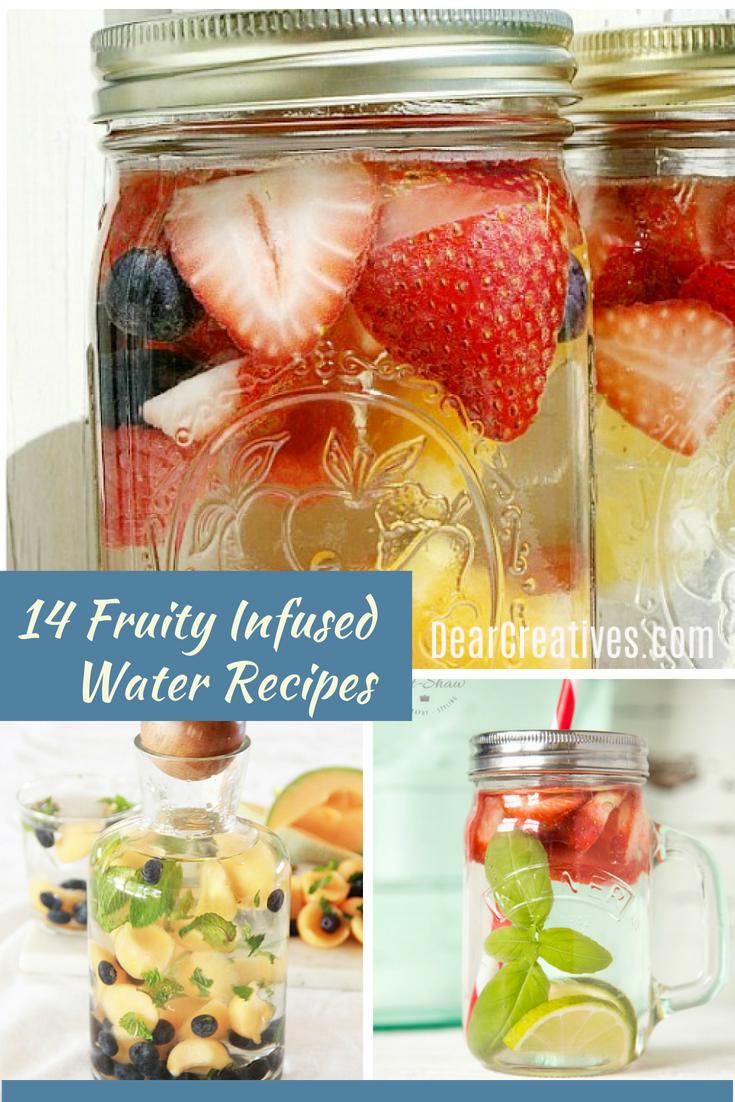 Find even more fruit infused water combinations on our Drinks board on Pinterest. It's packed with drinks and refreshing beverages!
Looking for more drink recipes to make?
Shop items for making fruit infused water