Today I'm sharing a smoothie recipe! Spring is the perfect time of year to start blending up healthy drinks and substitute a meal for a smoothie. Smoothies can be made all different kinds of ways. You don't have to have a fancy blender, of course it's nice if you do though. Just watch out for the ice or frozen fruit making sure they don't get jammed in the blades when blending. With today's smoothie easy recipe ideas I'm sharing I'll also have rounded up over 25 other recipes you may enjoy too! So get ready to start your blenders!
Now you can blend smoothies all year long. Typically spring and summer are my favorite times of year to enjoy a good smoothie. Then Sammie and I occasionally stop at Jamba Juice when we don't have time to blend one up and are headed straight to a lesson after school! More often than not we make smoothies at home. They are easy to throw together and blend, it's economical but, mostly healthy! I recently got back into adding herbs into my smoothies too.
Easy Recipe Ideas: Smoothie Recipes;
Strawberry Banana Super Food Smoothie;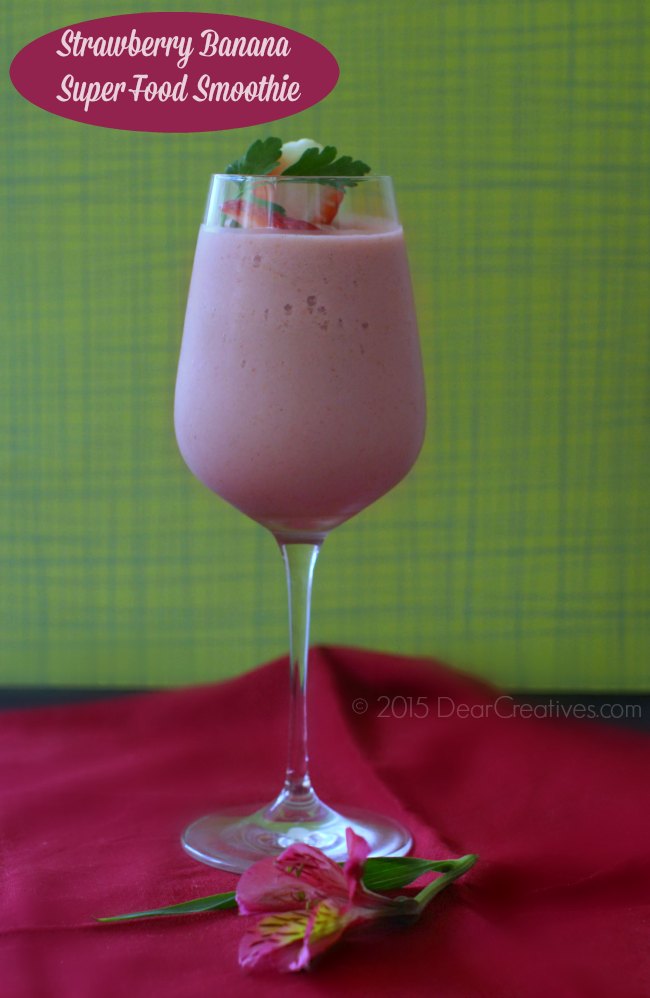 The reason I called this a super food smoothie was the added herbs I added to it. With all smoothie recipes you can alter the ingredient list as you like, just as if you were using any other recipe. I love using fresh seasonal fruits in our smoothies but, don't mind using freshly frozen fruits until the prices drop. They are picked at the heart of the season, frozen and perfect for blending in your smoothies making them even more economical. This is an easy recipe idea that I think you'll enjoy blending and drinking.
Blender
basket or frozen Strawberries – use 1 cup (add more as desired)
fresh Bananas or frozen – use 1
non fat yogurt 4 0z
8 oz almond milk
1/2 tsp. Morigna herbs * optional herbal supplement
Adjust the ingredients to your liking adding ice (about a cup) if you aren't using frozen fruits. If you are using frozen fruits just toss them in do not defrost first. Garnish with a strawberry and a pinch of Italian, flat leaf parsley or spring of cilantro. It's best to serve them up immediately.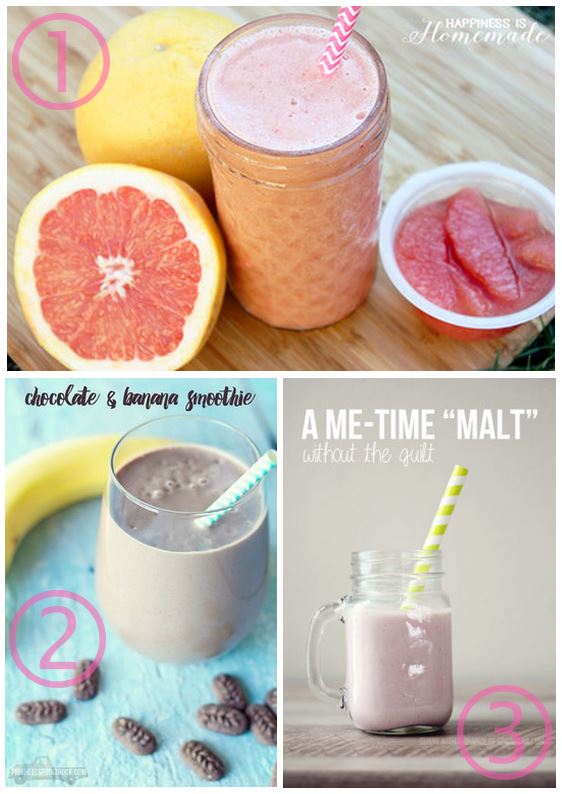 Easy Recipe Ideas: Smoothies recipes from our blogging link party
I never tire of finding great smoothie recipes or other easy recipe ideas to try. I think I've rounded up a few to head us into spring and summer blending away and getting a little healthier! It's especially great to add in fresh herbs and vitamins if you like too.
Here's more Smoothie recipes I've rounded up for us to try!
Anatomy of a Smoothie;
I can't wait to share a few more smoothie recipes to keep on the healthy track, cool down on a hot day or read a book and just enjoy!
Don't forget to subscribe so you don't miss out!
Do you have a smoothie recipe to share with us? Feel free to join in our party to share!
Do you have a favorite smoothie?