Today I am sharing sewing that I have started for the babies in the family. One grand baby due in May. You know babies, they are precious, sweet and need to be burped a lot! I started working on some baby burping rags. These make great gifts for baby showers and you can make them look pretty as well as be functional. Then as baby grows out of them they can be used for cleaning. Perfect for cleaning toddler spills too! Today I am sharing the fabric selections, how mine turned out and how easy they are to make.
This project is a great starter project for sewing and at the bottom of the post I have a few free classes you might like too. PS. Don't forget to enter the Baby Giveaway before you go!  Links at bottom of post! Now on to the burp clothes.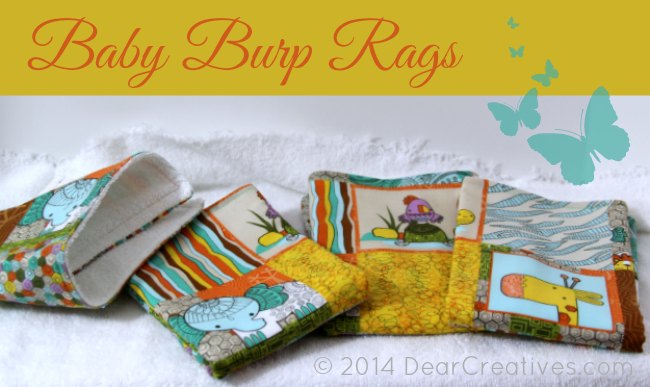 Disclosure: There are affiliate links in this post for the fabrics I used. If you decide to purchase I will receive a small commission.
I had purchased some fabric ends you know the end of the bolt of this pretty cotton fabric. Since I don't know if my daughter Laura's baby is a boy or a girl I thought I was just use some of the fabric for her and I made a few for my other daughter who just had a boy last May.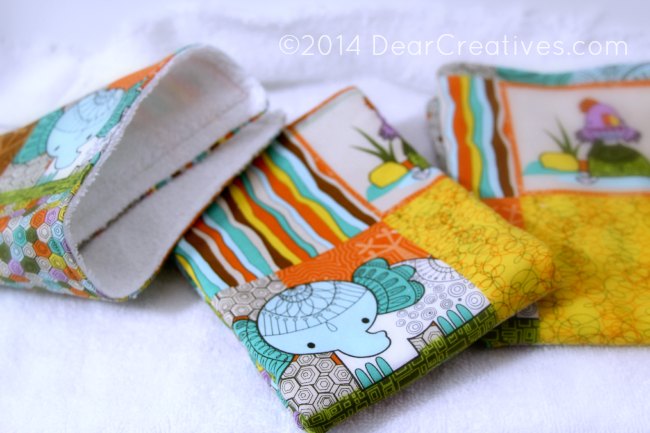 I picked this pretty white Terry Cloth for the backing. It isn't the softest of Terry Cloth I have ever seen but, for the price you are getting absorbent and softness. You can get a higher priced Terry or even head into the chenille fabrics for uber soft, but not sure how absorbent that would be. Plus beware some of the softest fabrics (not tight woven) the fibers will let loose, that is why this fabric works great. I reserve the softest more luscious fabrics for the blankets.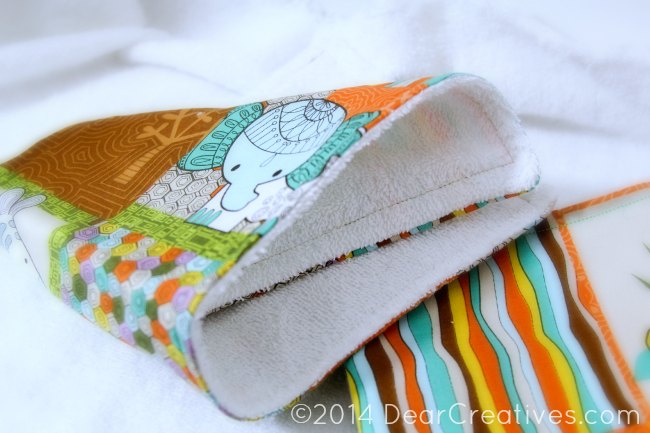 Now this totally doesn't go with my daughter Laura's them so at the end of this post I am going to share some fabrics that I think will be perfect for her woodland theme. But, really I don't think a few of these will hurt to send along since half the time you grab them in the dark to use and when your half asleep when feeding and burping the baby. lol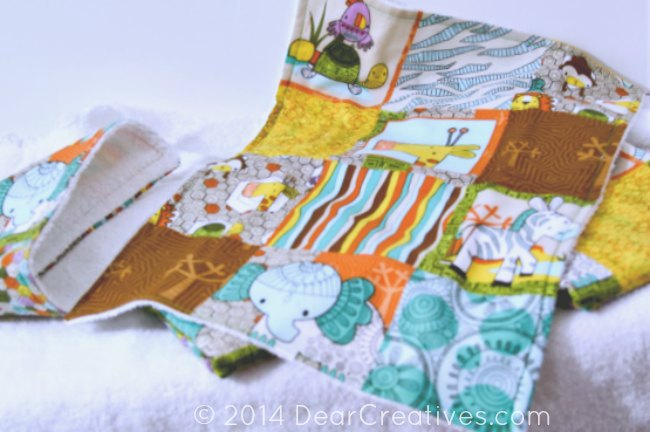 Honestly I couldn't resist this cute pattern and neutral color palette for making a few burping clothes. It's so easy just cut out the cloth dimensions of each fabric. Then pair up the cotton with the Terry Cloth right sides together pinning around edges. Start in the middle of the  fabric edges, not the corners sew all the way around leaving an opening for turning 3-4 inches wide. Trim, cut diagonal at corners flip and press! I promise to share a few more and the tutorial soon! And I'll share the books I am using for all the cute baby things I am beginning to make! Be sure to subscribe or follow on FB so you don't miss the tutorials!
Burping Rag Fabrics:
Forest Theme Fabrics:
What the most useful baby shower gifts you've received?
Don't sew yet? No problem why not try this free online basics sewing classes!