Day three of the 12 days of Blogmas is all about sharing and gifting. What if your slightly unique in your perspective? Not your average go to the mall and easy to please gal? Well, guys and gals here's a few things that are for your artsy, creative biz and let's get cooking or going woman.
This year is all about coppers, golds and touches of glam. I've broken down today's guide to help you grab the perfect gift for her. Whether it's sis, mom or your best friend I hope you find today's guide helpful when selecting a gift for giving.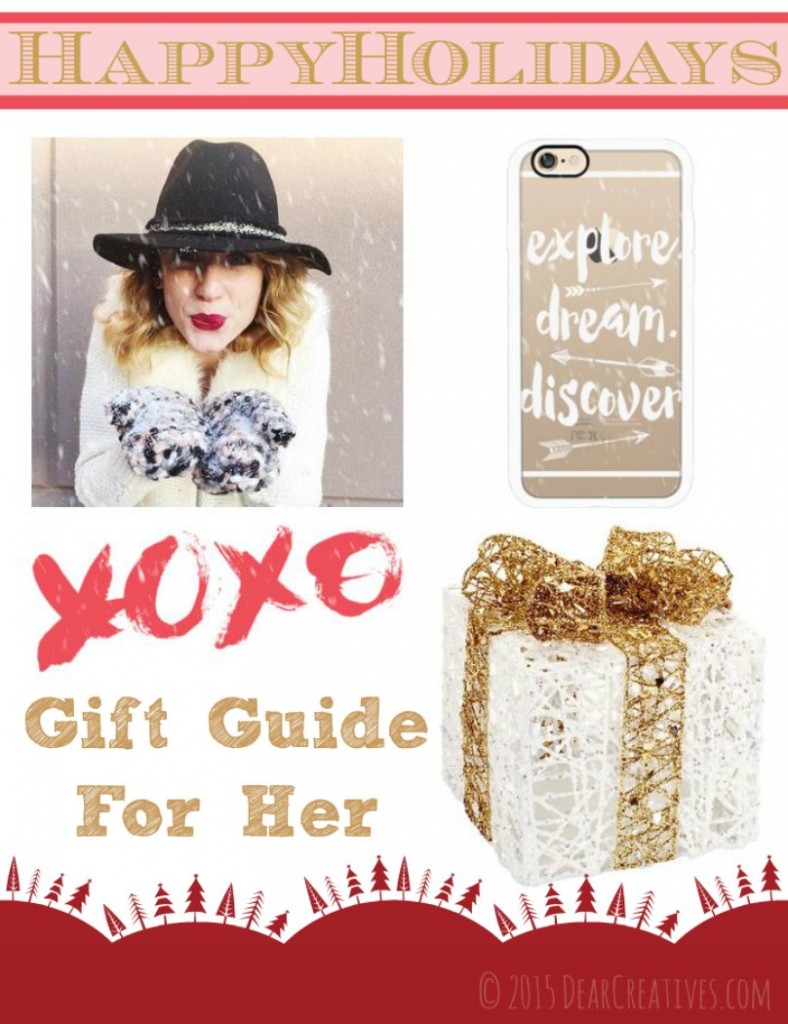 Gift Ideas
Gift Ideas
For The Woman On The Go
MixeTape Headphones | Deux Lux Herperia Vegan Weekender | Lien do By Seychelles Velvet Booties | Carnaby Scarf
Ladies who love a little adventure. She loves grabbing her weekender, tossing in her favorite book, headphones and a few necessities. She's ready to toss on a scarf, grab her boots and go.
Gift Ideas
For The Traditional Woman Who Loves A Little Bling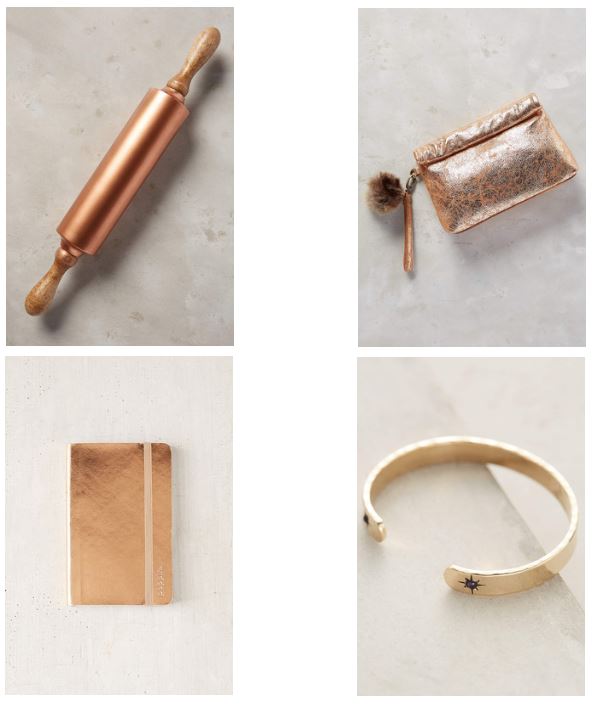 Timber & Ore Rolling Pin | Miss Albright Mettalise Clutch | Poppin Small Metallic Journal |Winifred Grace Cuff|
For the woman who is a little bit traditional but, still loves her bling. She's a dreamer who is nurturing yet seeks times for herself. The copper rolling pin is hand wash only. The Miss Albright Mettalise Clutch is leather with a faux fur pom pom. It has a removable wrist strap and magnetic closure. The journal is 192 paper pages, spot clean only.
Gift Ideas
For The Entertaining Woman

High As The Moon Mug | Wood Note Ice Bucket | Kate Spade 2016-17 Agenda
The entertaining woman. She has a full calendar but, isn't afraid to add on more. How does she balance it all? Planning, taking time to light a candle to reflect over a cup of coffee. Ready to put another bottle of bubbly on ice whether it's for two or twenty. The Wood Note Ice Bucket is Stainless Steele and hand wash only. High As The Moon Mug is hand painted stoneware, hand wash. The Kate Spade Agenda in classic stripe, this 17-month agenda is a to-do lister's dream come true. complete with monthly and weekly spreads, note pages and laminated dividers, keeping tabs has never looked so good. SIZE 9″h x 7″w FEATURES 17-month agenda, august 2015 – december 2016 gold foil accents, laminated tabs concealed spiral on the exterior, interior golden metallic spiral binding lay flat design interior pocket

Who are you looking for gifts for?
Here's a giveaway we are having! Good luck! Be sure to enter this giveaway too before you leave.
a Rafflecopter giveaway