Who is ready for new drink recipes?? With spring here I'm totally hooked on making smoothie drink recipes. Honestly I've been blending away. Both for breakfast or lunch.
This easy berry smoothie recipe can be made any time of year. This is perfect for a breakfast, lunch or snack but, in summer we blend them for dinners too.
I'm also going to share a new blender we received for our kitchen! Which couldn't be more perfect. Because it's perfect for blending so many things. From fruit smoothie drinks, to salsas, and all the iced blended party drinks. Who is ready to get blending?? Let's go.
Drink Recipes
Berry Smoothie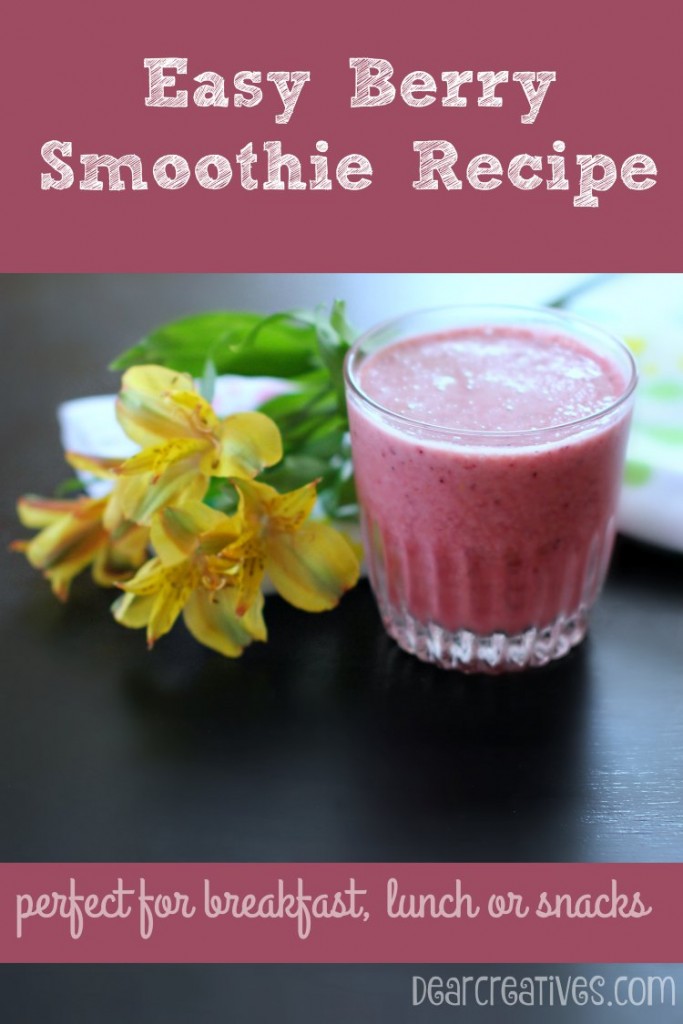 Really this berry smoothie recipe only requires a few ingredients. You don't always have to go overboard to get a delicious drink. I think this is a simple recipe that the whole family can enjoy too.

What you'll need for this berry smoothie drink recipe:
Teaspoon
Two glasses
Greek Vanilla Yogurt (or non dairy substitute with half a banana)
Organic Apple Juice
Frozen berries or fresh berries
Ice Cubes
Printable recipe below with measurments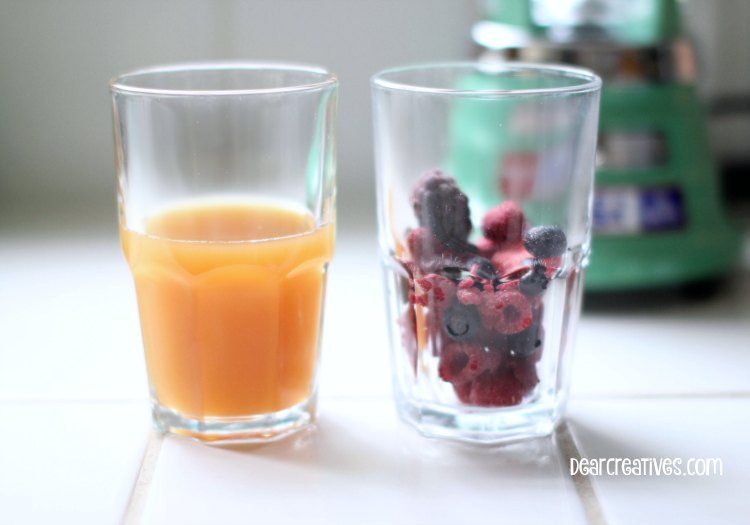 First measure your organic apple juice and berries into two glasses or a measuring cup. But, why dirty a measuring cup??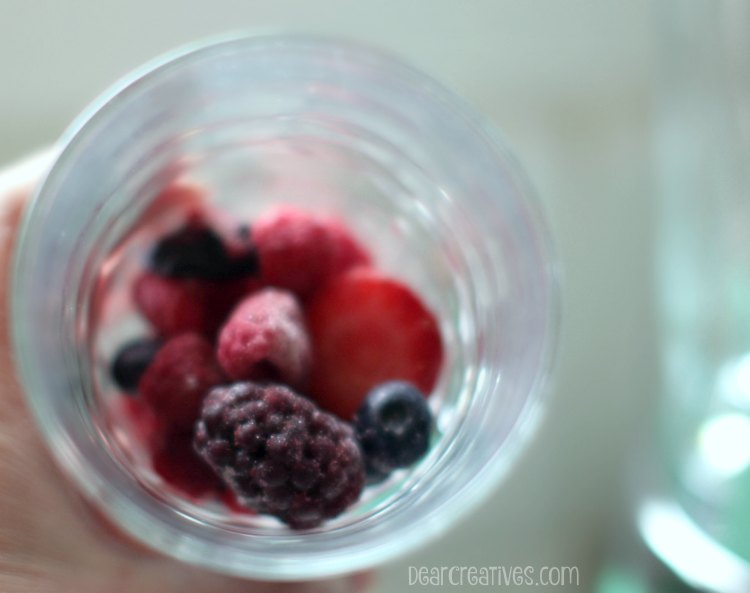 I love blackberries and raspberries but, I'm not waiting until mid summer to get them into my drinks. But, I'm not waiting for my favorite summer fruits to be in season. Here's why you don't need to. They are picked and flash frozen at the height of the season.
Of course as soon as the fresh fruit rolls in just swap out your frozen to replace them for your recipes. Yum! We did just get fresh strawberries in season from our farm stand this past weekend! Be sure to subscribe for those fresh recipes! Coming soon.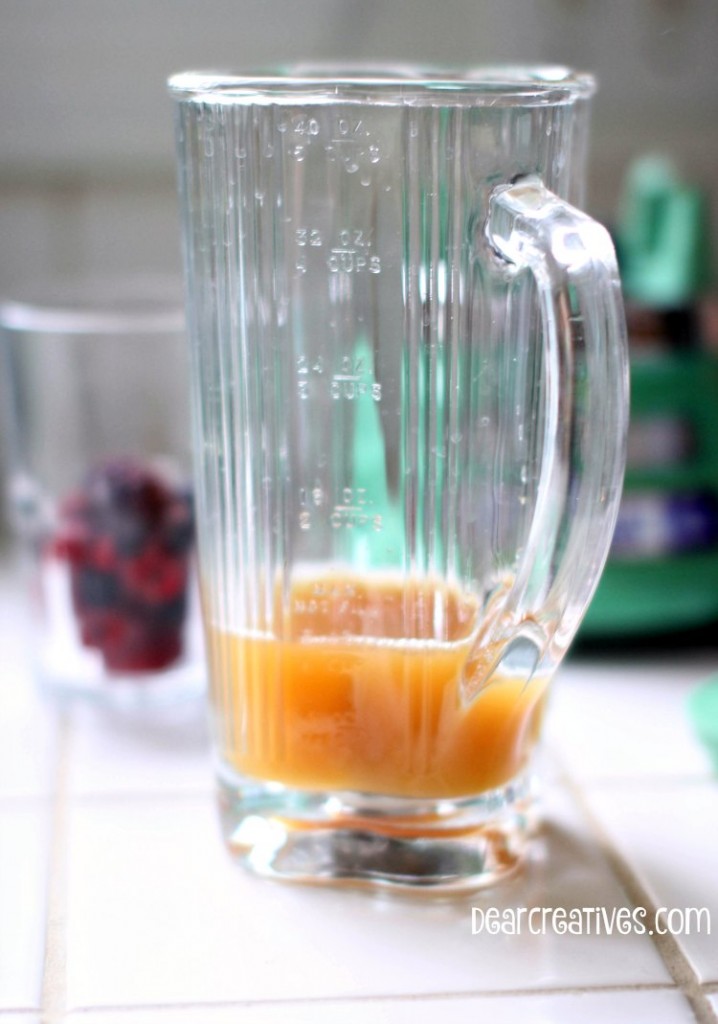 Next pour the measured organic apple juice into your blender. Ours is the Waring Pro series blender. Did you know Waring is made in the USA? This one is commercially rated and 550 watts of blending power.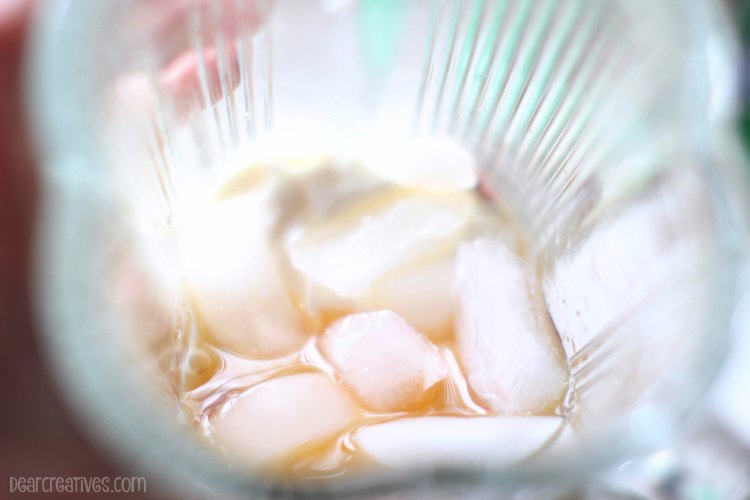 Don't be afraid to blend ice in this baby! Ice, ice baby! Use about half a glass full. Blending tip: Always add juice or liquid prior to adding ice cubes. Adding ice cubes slowly can increase performance.

Honestly, it's so easy! Insert, blend, pour!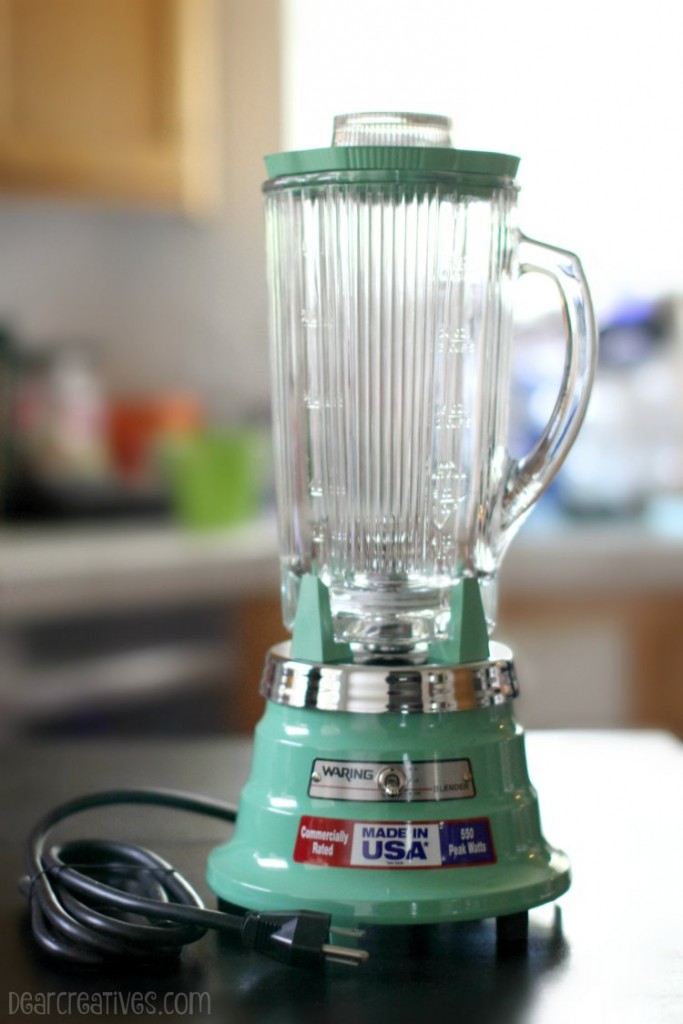 Before you go printing the recipe that I shared below.Why not take a closer look at this Waring Pro Blender.
Waring Pro Blender
I love it's nod to vintage style. It's sleek design is compact to fit in any kitchen.
The Warning Pro is a professional Food and Beverage Blender
Glass container
550 Watt
Comes with a grounding prong (plug)
Can be used for blending hot beverages by following instructions in manual
Easy to assemble and disassemble
Two speeds at the flip of a switch
40 Oz. Capacity Carafe

Measures 8″ L X 7″ W X 15″ H

They come in various colors and stainless steel.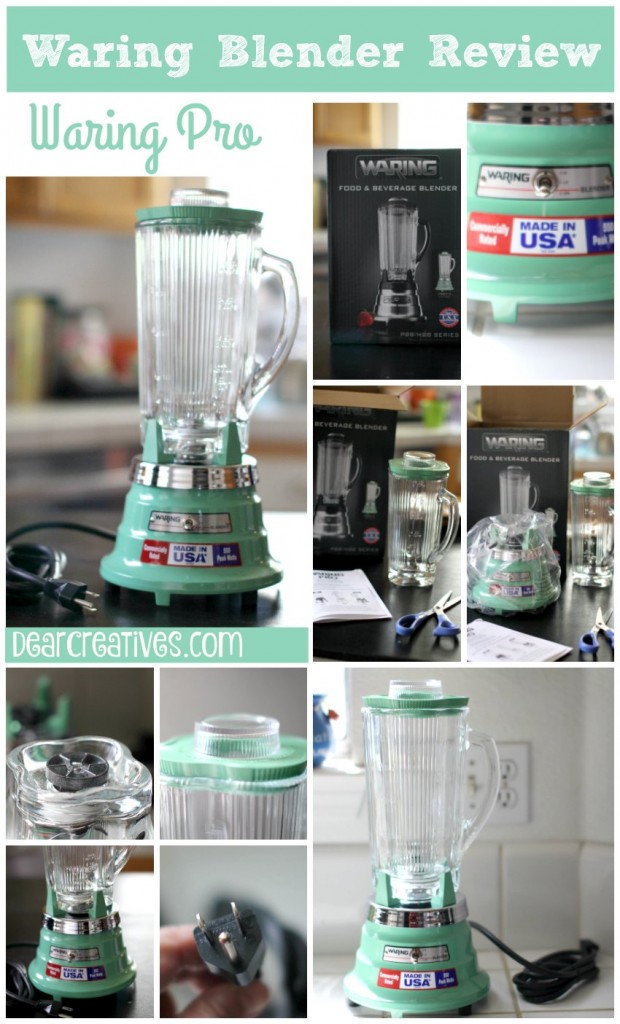 Other things I love blending are shakes, cocktails, appetizers such as guacamole, vinaigrette dressings, tomatillo and enchilada sauces. Just think of all the foodie, fun possibilities! I'll have a few more blended recipes to share with you. Thanks to Waring for sponsoring today's post by supplying me with this beauty to try out!
We are loving it! I also like that it is glass without being too heavy, yet very sturdy. The ridges are on the outside only, which makes for easy cleaning. The carafe is also marked with measurements. If you have any questions just comment here or on Facebook. I'd be happy to answer.
Berry Smoothie Printable Drink Recipe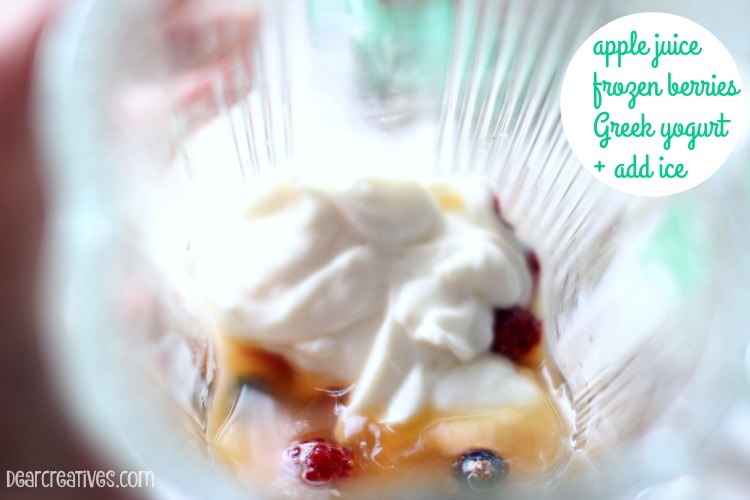 Easy Berry Smoothie Recipe
2016-04-19 15:24:34
An easy Berry Smoothie that is perfect for breakfast, lunch or snacks. We enjoy Berry Smoothies in summer for a dinner on a hot day. Refreshing, delicious and healthy.
Ingredients
8 ounces organic apple juice
8 ounces frozen berries (or fresh if in season)
2 heaping teaspoons Greek vanilla yogurt
8 ounces ice cubes
Instructions
First add the apple juice, frozen berries and Greek yogurt to the blender. Next add ice and blend until smooth.
Notes
This will make one full 16 ounce serving plus a small glass. Approx. 24 ounces. But, might vary depending on the size of your glassware. If you are milk intolerant substitute the yogurt with half a banana.
Dear Creatives http://www.dearcreatives.com/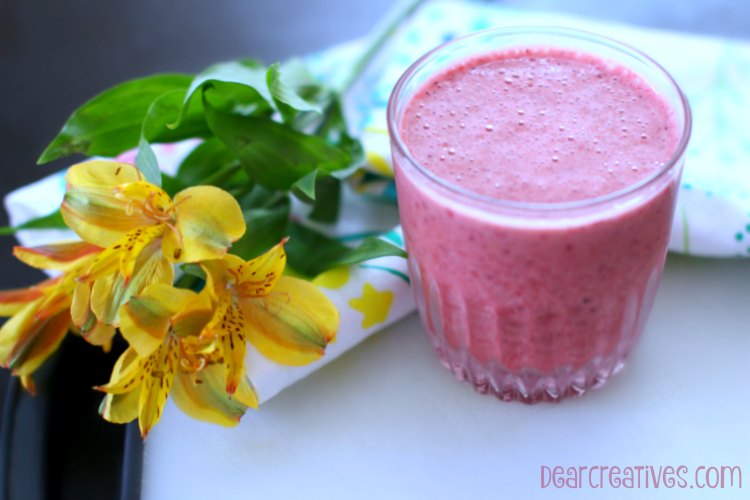 Can't think of what to get mom, grandma, sis or auntie for Mother's Day? Or other holidays. Blend her a delicious berry smoothie, give her flowers and this Waring Pro Blender. Wink, wink. I'm loving mine.
What's your favorite drink recipes to blend up?