I've always been inspired by beautiful packaging and DIY Gift Toppers ideas. There is something about giving a beautiful gift and seeing the receivers eyes sparkle with delight. Is it worth your time? I think so. There are so many easy and darling ideas that you can make to package up your gifts.
From pretty bows, seasonal toppings and tags to ribbons, yarn or baking twine. I've pinned several hundreds of ideas for you and listed my packaging and gift toppers board at the bottom of this post in case 20 ideas just isn't enough!
When we were a young family I loved finding cute and creative ways to package up gifts for all the young kids. During the holidays I'd work on them when the kids were in bed for the special gifts. Then then on Christmas eve I would finish wrapping and adding DIY gift toppers to the packages. This is a mix of ideas that can be used for the holidays and beyond.
DIY Gift Toppers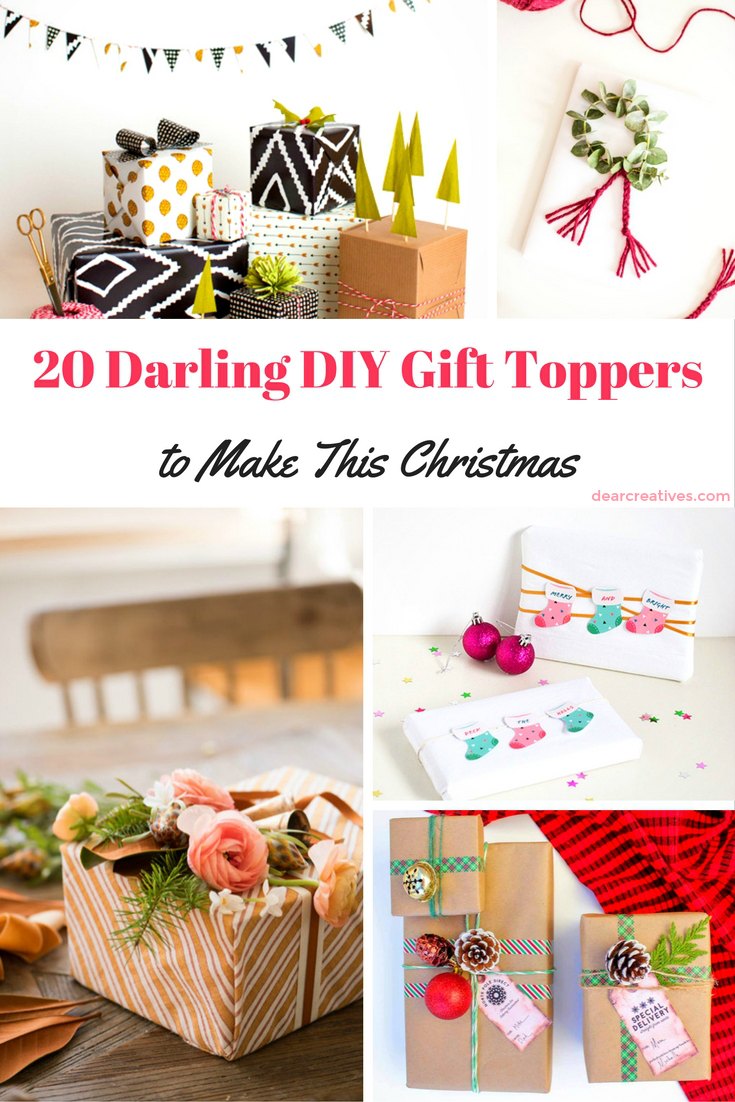 DIY Gift Toppers
DIY Gift Toppers and Gift Packaging Ideas
You'll love all these ideas too for any occasion you would like to create your own pretty packages and DIY Gift Toppers
Pinterest Board Packaging: